THE DAY BEFORE DECEMBER AT NORTHLAND TOWERS….'Twas the day before December, and all through each building, the thoughts of November reflectively looming, We blink our eyes once and what does appear, but the month of December with all of its cheer!  And just like that! Here we are in the last month of the year!  As the Management of Northland Towers reflects on the many things to celebrate this December, our thoughts are of sincere appreciation for all of our tremendous tenants! This time of year is always a great opportunity to make wonderful, lifelong memories. Let's all make it another December to fondly remember! Season's Greetings and Happy Holidays to all from the Northland Towers Management!
SWEET TREATS BRING HALLOWEEN HAPPINESS
The Northland Towers' kids from Mary's Little Lambs Daycare had a great time trick-or-treating during their costume parade on Halloween Day.  They want to say THANK YOU to all of the Northland Towers Tenants that participated in the event and so kindly passed out lots of delicious treats to the kids. What a fun day it was!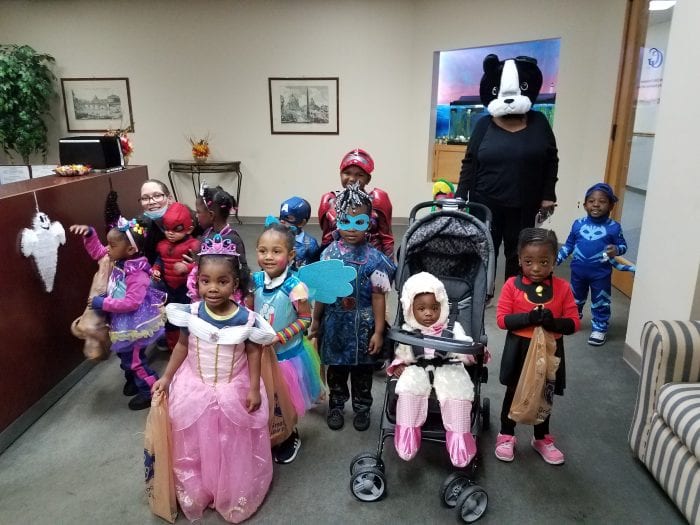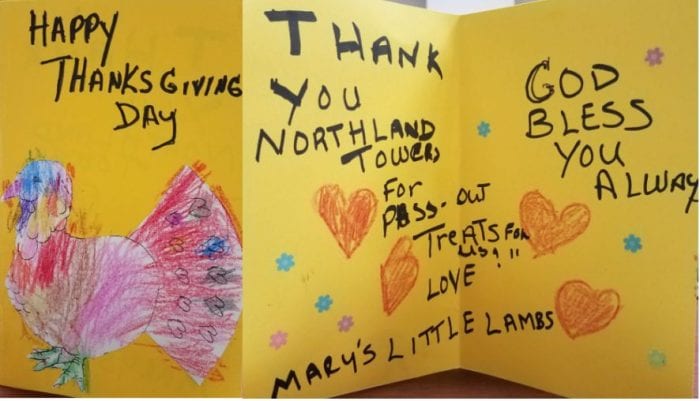 SO…….YOU'RE SAYIN' THERE'S A CHANCE!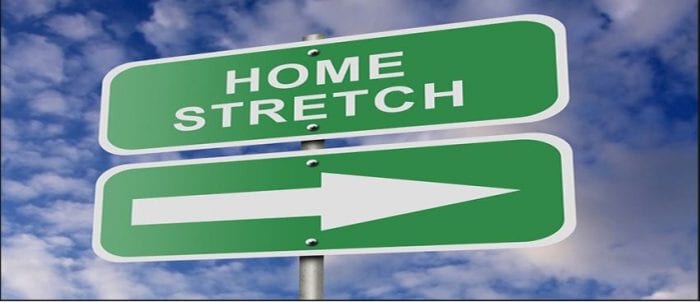 Three words. NEW.YEAR'S.RESOLUTION.  Yes, the clock is ticking, and yes there's only a few weeks left in the very last month of 2018, so…. Y.E.S. there's still time!  Be inspired! Consider revisiting one or more of the resolutions you made at the start of 2018 right now and just see if there's anything you can pick back up on where you left off before this year comes to a close. You can do it!! And you'll be happy you did!!
3rd Bite is a Charm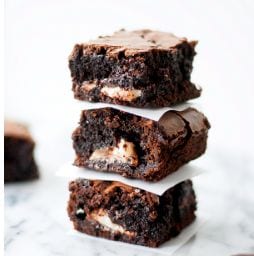 When it comes to December holidays, one thing is for sure…….there will be lots of get-togethers to attend where we are typically surrounded by copious amounts of glorious foods to tempt our taste buds. Here's a little food for thought for the "eating part of this season".   Healthline.com offers twenty excellent tips for keeping a good, healthy balance of what we actually end up consuming to help us avoid weight gain, like watch portion sizes, practice mindful eating, bring a healthy dish to share, and skip seconds.  YesNutritionLLC.com  suggests an awesome tip called the 3-Bite Rule.  This strategy seems perfect for desserts! Take one bite to say hello, a second bite to savor the flavor, and a third bite to say good-bye.  Sounds like a doable, best of both worlds approach!   Here's to healthy and happy holiday eating!

HOLIDAY SAFETY
The NFPA (National Fire Protection Association) has published Winter Holiday Safety Tips and Christmas Tree Safety Tips as reminders to help further ensure everyone's well-being during the holiday season. As we prepare our environment for the December holidays, it is always good to refresh ourselves with this important information to be mindful of this time of year.