We're making our way through the month of February pretty fast!! Valentine's Day is here already!  What a perfect time for Northland Towers Management to affectionately say WE LOVE OUR TENANTS!  We genuinely value your tenancy and appreciate the opportunity to serve your needs!
 TAX TIP- FROM IN AND OUT TAX SERVICE-SOUTHFIELD
As the nation begins to prepare for a tax season it is imperative that
you file in a timely manner and rely on a company that is
knowledgeable and trustworthy. It's important to carefully choose who
prepares your tax returns — because regardless of who does it for you,
you are ultimately responsible for the contents of your return. While
a fraudulent tax preparer would be on the hook for illegal actions,
you could owe back taxes, penalties and interest for filing an
inaccurate tax return.
If you have questions about your return after tax season ends or you
end up getting audited, you probably want to know will your tax
preparer be around to help.
It's important to consider whether the individual or firm is available
to answer questions about the preparation of your tax return months
and even years from the dated filed.
With deep concern we ask you to be diligent when selecting a company
to prepare your return. Nonetheless, we should be the company of your
choice!
Best Regards,
In and Out Tax Service- Southfield
15565 Northland Drive Suite 402W
Southfield, MI 48075
248-281-4947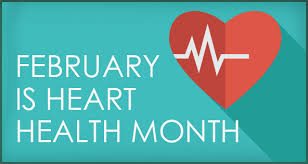 HEART SMART CPR

We're celebrating Heart Health Awareness month! For the month of February we are offering a $10 discount off both our BLS and CPR classes. We're giving an additional $5 discount to our Northland Tower suite neighbors if you wear your favorite RED outfit to class. Contact us for more details.
Saundra Beden (734) 288-8896                                                     Northland Towers                                           Brenadette Stanley (248) 331-9229                                       15565 Northland Drive                           mailto:nurses@cprheartsmart.com                                                           Suite 827E                  www.cprheartsmart.com                                                            Southfield, MI  48075