The month of October 2018 marks the 34th year for National Breast Cancer Awareness Month.  As we notice the color of pink taking prominence in our surroundings this month, may it serve to honor both those who have been lost to this horrible disease and those who have overcome it, to celebrate the tremendous progress that has been made in the battle against it, and as a reminder to encourage others to get checked. Even just wearing the color pink in October can convey a life-giving message. GET PINK AND SHOW YOUR SUPPORT!
 

Why Not Run a Promotion This Halloween?
Well, we found the marketing ideas to celebrate Halloween at small businesses suggested by Thrivehive.com absolutely awesome and exiting! Here is a list summarizing their suggestions. For details, read the entire article!
Host a Halloween party

Partner with neighboring businesses in a trick-or-treat event

Have a pumpkin carving contest

Offer customers a discount for dressing up

Check into local community events

Organize a scavenger hunt, in store or online

Candy give-back through Operation Gratitude
Check In While Checking Us Out!
Social media offers some great and easy ways to shine a light on your business. One method is through Facebook by asking your guests to "check in" when they come to your office.  It's fun and easy!  Give it a try and you may see your business name gaining some popularity as it shows up out there in Facebook land! 
For the Warmth From Heat
Is anyone getting fired up about heating season?  It's definitely approaching!  Some days you can tell, while other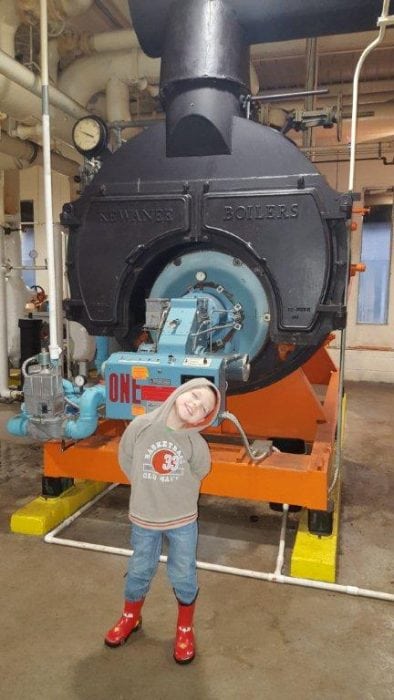 days, not so much. Nonetheless, our maintenance team has been busy fine-tuning and making adjustments to the boilers in each one of our buildings to prepare for the switch over from air conditioning to heat.
In the interim, if anyone in your office happens to use a space heater, as a safety precaution, please make sure it is unplugged before everyone leaves the office each day.
What is a boiler, you may ask?  It's what creates heat for our buildings. Have you ever seen a boiler or wondered about the heating system for office buildings like ours?
Google offered this brief explanation about how a boiler works:
Commercial boilers are pressurized systems that burn combustible fuel or use electricity to heat water that is used to provide heating in your building. … Inside the boiler, the burners or electric coils generate heat that is transferred to the water by the heat exchanger.
The boilers in our buildings use natural gas to heat the water. 
This is a picture of one of the boilers here at Northland Towers.  Isn't it H U G E ? 
OCTOBER'S FEATURED SPACE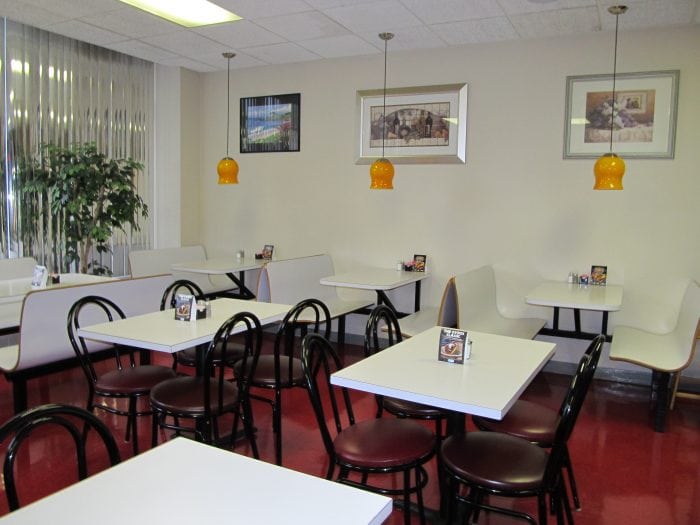 Exciting news! The Northland Deli is available for lease! Recently renovated and looking beautiful, featuring new flooring, updated equipment and dining room furniture, and an outdoor patio, it's ready and waiting for the new Deli Owner to make their mark of delicious distinction in deli food choices in the great city of Southfield. It is located in the Northland Towers Medical Center, 20905 Greenfield Road, Suite 100, Southfield, Michigan 48075.   Interested? Questions?  Please contact our Leasing Coordinator, Ms. C.L. Reed at  248-569-3180 x206