Perfect Office Space For a Small Business!
This is a fourth-floor office space, at a prime location, that features 850 usable square footage. This suite is perfect for any business that needs room to expand, this space is located in Southfield's Cornerstone District, with easy access to the Lodge and Southfield freeways. This office suite has the following spaces:
Reception/Waiting Area
3 Offices
Reception/Waiting Area – 180 sq/ft
The first space in this suite is the reception area. Measuring at around 180 usable square footage, this area is perfect for a reception/waiting area to welcome clients as they first enter your office. The room currently has a desk and chair in the reception area that can easily be removed by our staff to make room for your own office furniture!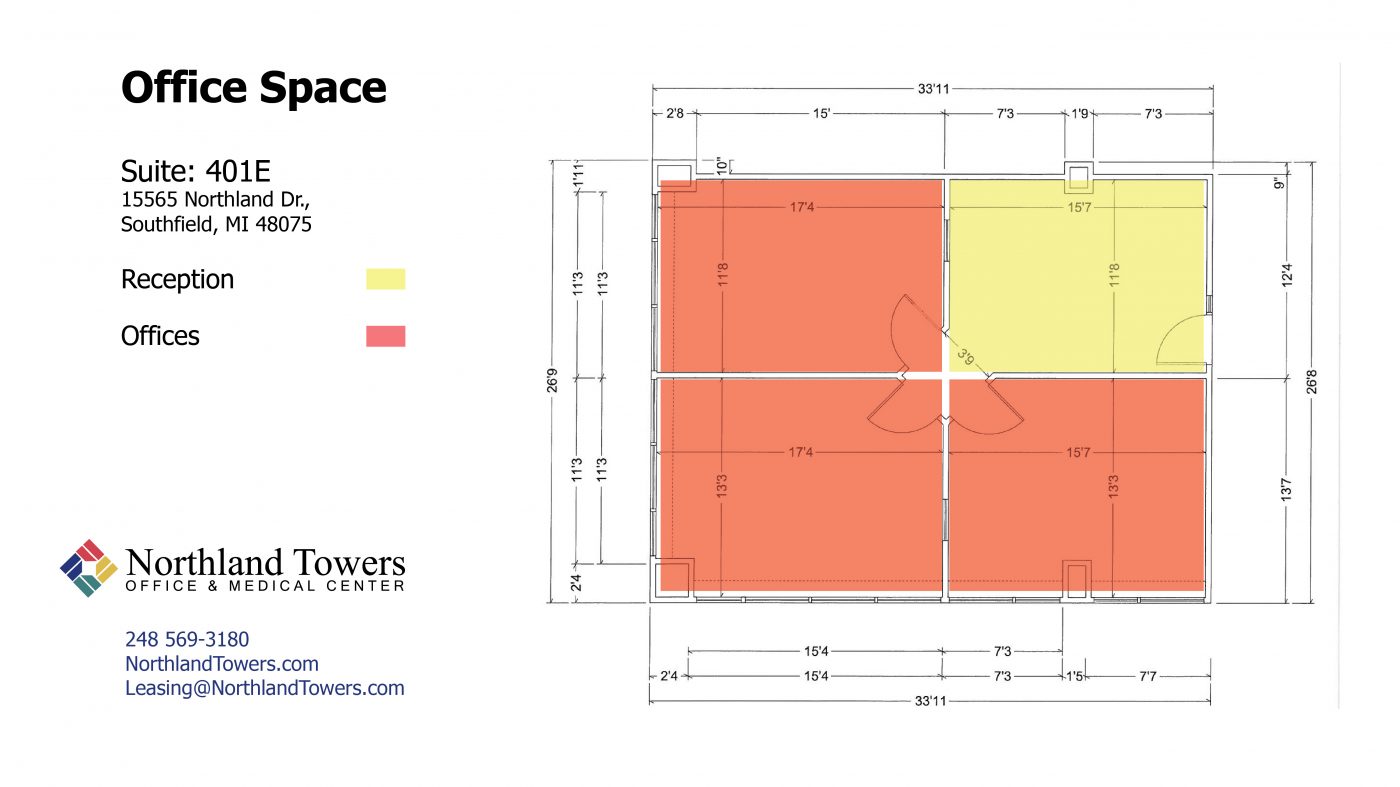 Three Spaces Tons of Possibility
Past reception you will find three spaces. Two of these spaces, which are equally sized (approx 200 sq/ft), are located behind and to the left of the reception area. The third space is larger, providing an extra 30 square feet of usable space. That's 230 total!
These three rooms provide ample opportunity for different sized companies or even a sole proprietorship looking to make a change. There are numerous possibilities when it comes to uses for these spaces. The two smaller rooms can be utilized for support staff or even product storage. The larger room can easily be used as a conference room, or if you need to use all three spaces for employees, you can also rent out the conference room located down the hall.
The larger office and the space behind the reception area also feature large windows, giving you plenty of access to natural light throughout the work day!
A Location Primed For Growth
The Northland Towers complex is home to four office buildings, the Medical Center, Plaza, as well as Northland Towers East and West. This means you are not very far from a large pool of potential business. Whether it is from the business owners and their employees or from the clients visiting those businesses, you have an opportunity to grow your client base without looking very far!
Each of the buildings in the office center features available spaces ranging from two-room starter offices to large floor-wide suites. We even offer build to suit services on some spaces, making it easier than ever to grow your business without having to keep moving locations!
The East Tower's 4th Floor
This space is located on the newly renovated fourth-floor of Northland's East Tower. The wider than average hallways on this floor provide plenty of room for a steady flow of foot traffic. There are also men's & women's bathrooms on this floor as well as a rentable conference room!
Don't Miss This Opportunity
With a location that allows for easy access to major freeways and a size perfect for a growing business, this space is priced to move fast. If you would like to schedule a time to come and tour the space, then fill out the form below or call Chass at (248) 569-3180.
Floor Plan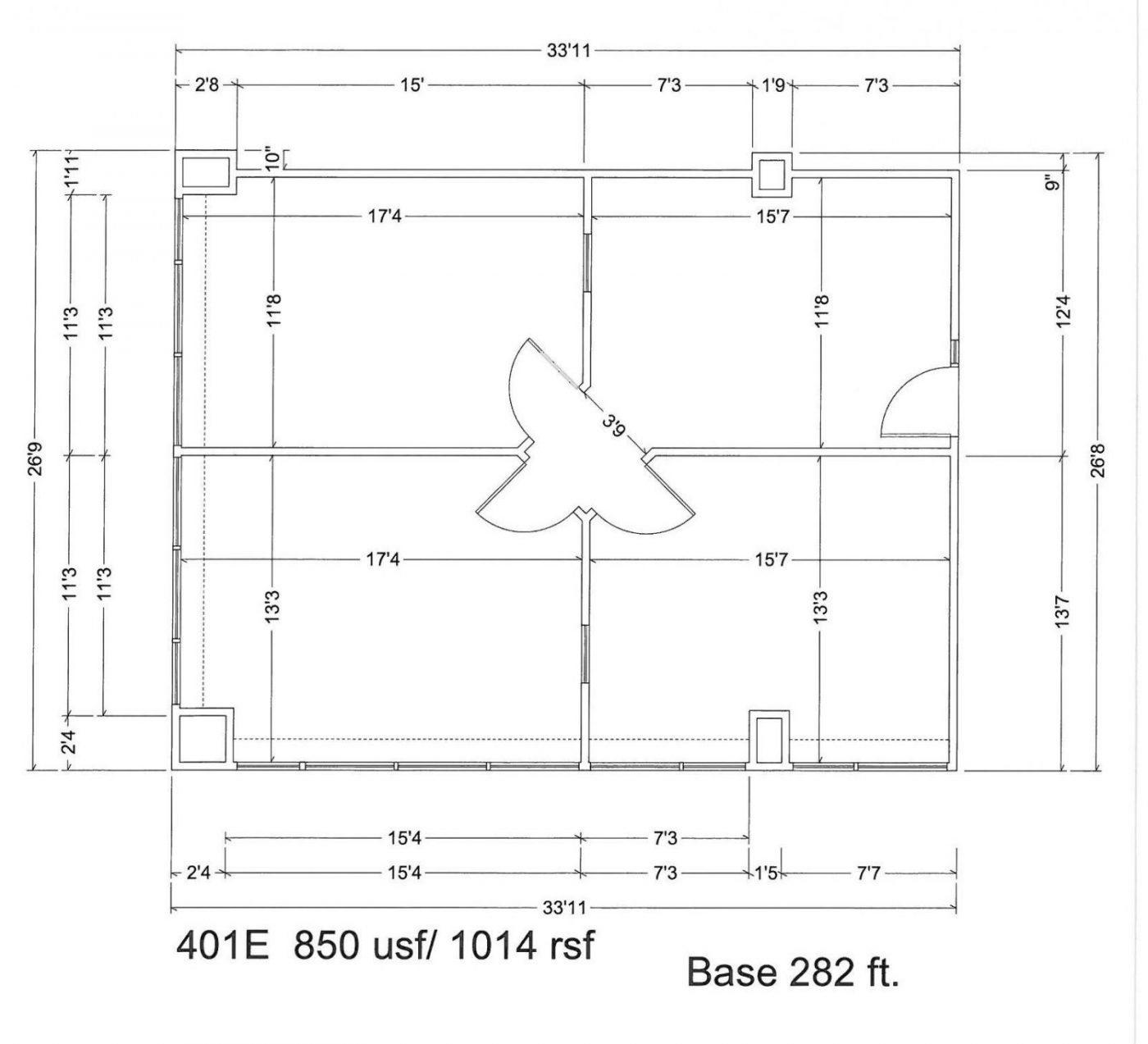 Property Location