Father's Day
A father means so many things, an understanding heart, a source of strength and support right from the very start. A constant readiness to help in a kind and thoughtful way with encouragement. Thank your father for all he has done. Happy Father's Day!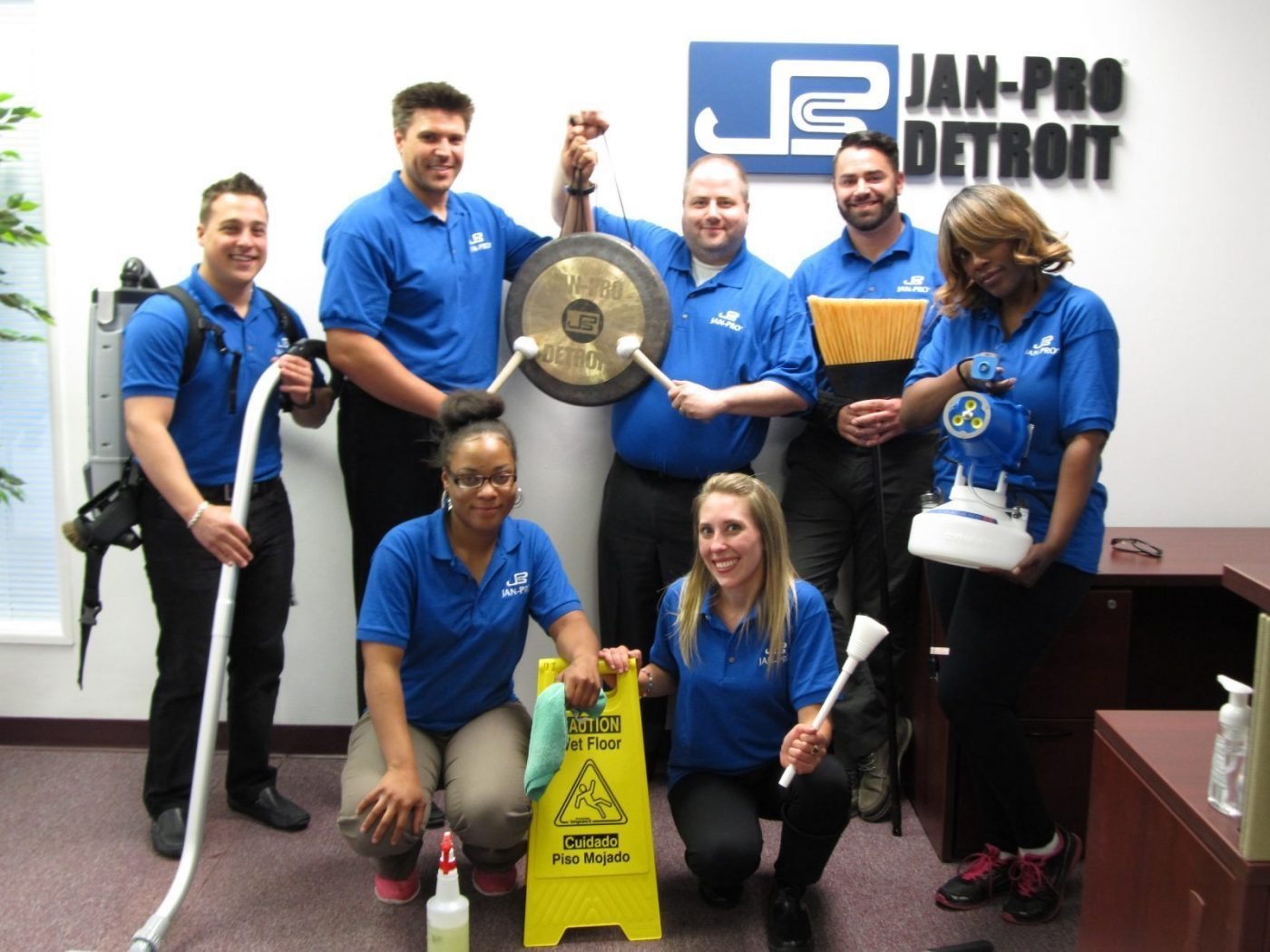 Jan-Pro Detroit
One of my favorite movies growing up was "Twins" starring Danny DeVito and Arnold Schwartzenegger. I never imagined the business lessons I could draw from the movie, but two friends have shown me that sometimes a complete mismatch can bring out the best. The film (Spoiler Alert) pairs together two brothers who were separated at birth and takes them on a wild adventure ending with brotherhood, friendship and success. The parallels between "Twins" and the story of Jan-Pro Detroit go well beyond the oddly similar physique to the main characters. Jared can easily be compared to the street smart Danny DeVito and Bryan is a driven idealist who can bench press a SMART car. (Not really, but you get the idea)
While Jan-Pro Detroit was not the product of biological brothers who were separated at birth, it does prove the value of pairing together complete opposites to create a recipe for success. It was almost 15 years ago that they served as president and vice president of Zeta Beta Tau Fraternity at Michigan State University. They learned quickly that Bryan's "lighthouse effect" coupled with Jared's ability to navigate fraternity politics allowed them to lead with ease. That moment they knew that together they could accomplish great things.
About six months ago, this mismatched pair of friends shared their dreams of starting a business that played to their strengths, enabled them to support two families and helped others. They applied for a Marvin I. Danto business loan through Hebrew Free Loan who funded their new startup. "I can't say enough wonderful things about Hebrew Free Loan" said Jared. "They thought we were a solid investment which not only gave us the funding we needed to open, but also the added confidence to take on this venture." Jan-Pro Detroit has been in business for just two months, but these two are poised for big things with their grand opening on June 17th, 2015.
Bryan says that "Jared is laser focused on maximizing profit by thinking outside the box. He has a great vision for our company and is an incredible negotiator." Jared thinks "Bryan is our moral compass who constantly asks, is this move the best thing we can do for our franchise owners? Is this what we would want as a customer? I've never worked with someone who is so driven and passionate about everything he does." These skills and standards of business are why Jan-Pro Detroit is off to such a strong start.
Jan-Pro Detroit is designed to help individuals start their own franchise cleaning business. Jan-Pro helps their owners grow, manage and maintain their business by taking the headache of business ownership off of their plate. The system works because of the passion that both Bryan and Jared share for helping others. For information about Jan-Pro Detroit cleaning services or to start your own cleaning franchise, please call Bryan or Jared at (248) 936-0300 or detroit@jan-pro.com.