Every week, businesses are finding exciting new ways to use their websites and social media platforms to drive sales, engage customers and build their brand.
But as a busy business owner with so many new things to try – and finite time and resources – you need to be able to track the performance of your online campaigns, so that you can define progress, learn lessons, and focus on what works for you and for your customers. How many people are visiting your website? How did they find it? What do they do when they're there? Do they come back? Do they engage with you on social media? Does any or all of this translate into sales?
There's a huge, lucrative and growing industry devoted to measuring web presence, with an enormous range of tools that vary widely in price and functionality. It can be bewildering – but it's important to start with an idea of what you need, to avoid investing in expensive analytics software you could easily manage without. It's perfectly possible for most businesses to get useful insights at little or no cost.
We've rounded up a short list of measuring tools to give you an idea of your options. Take a look, and remember: more important than the tool you choose is the person or people using it. The more you and your team get used to tracking and using your data, the better your results will be.
#1 Google Analytics
What is it?
Don't trust any list of web measurement tools that doesn't start with this one! Launched in 2005, Google Analytics is now the most widely used web analytics service on the internet.
What does it cost?
Google Analytics itself is free, but they also have a premium tier – now called the Analytics 360 Suite – which only really large businesses are likely to need. Prices are available on request but likely to be in the $150k range.
Use it to…
…get a complete picture of who your website visitors are and what they do on your site, including which of your pages drive the most sales. You can also use it to track social media performance.
What's great about it?
Google Analytics is the standard, and for good reason. It's everything you'd expect from a Google product: a (mostly) free, powerful tool providing detailed insights on your whole online presence – including social media – along with ideas on how you can improve.
What's the downside?
This tool is notoriously hard to get to know. You'll be able to find your way around key metrics, but it can take a long time to learn how to use Google Analytics to its full potential. But the user interface is gradually being improved.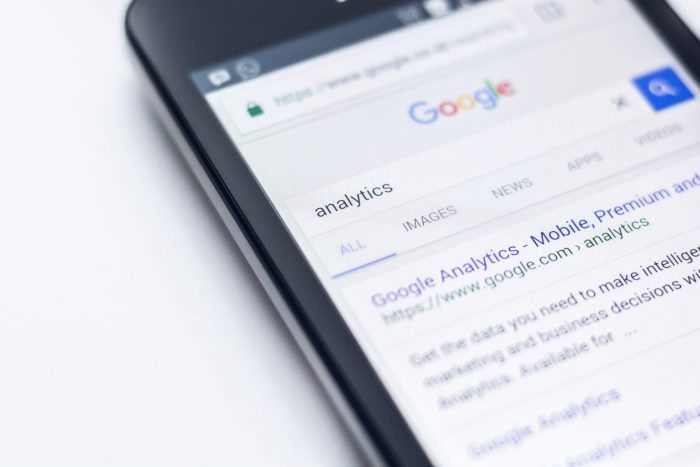 #2 Website Grader
What is it?
Hubspot's Website Grader does just what it says: enter the URL and it will score that website's marketing effectiveness out of 100, then explain how to improve your score.
What does it cost?
It's free.
Use it to…
…evaluate the performance, mobile-readiness, SEO and security of your website.
What's great about it?
You can enter the URL of your competitors' websites too, to check out whether their site is doing any better than yours.
What's the downside?
You can't use this tool to evaluate your social media performance.
#3 Mention
What is it?
Mention provides real-time alerts from millions of sources for chosen keywords.
What does it cost?
Mention provides up to 250 monthly 'mentions' for free; more is available from $6.99 per month, with a 30-day free trial.
Use it to…
…track the incidence and tone of mentions of your brand, and/or other relevant keywords, across the web and social media, including online forums.
What's great about it?
This app comes in a desktop, mobile, and web version, and tracks mentions not only in real time but also in 42 languages.
What's the downside?
Some users have reported issues with the usability of Mention's mobile apps.
#4 'In-house' social network analytics
What is it?
Before looking into other measurement tools, don't forget that there are great social analytics tools integrated into the social media platforms you're already using. You can find Twitter analytics by clicking 'analytics' at ads.twitter.com, even if you don't advertise on Twitter. Meanwhile, on Facebook, the Facebook Page Insights feature provides you with information to help you optimize your business's Facebook page and ads, and increase your engagement.
What does it cost?
They're both free.
Use it to…
…learn more about the people engaging with you on social media, and which of your posts are performing the best.
What's great about it?
No-one knows Facebook and Twitter better than they know themselves! Use these tools for a bespoke insight into your presence on each social network.
What's the downside?
You're still probably going to want another tool in addition to these built-in analytics, if only to measure your web presence.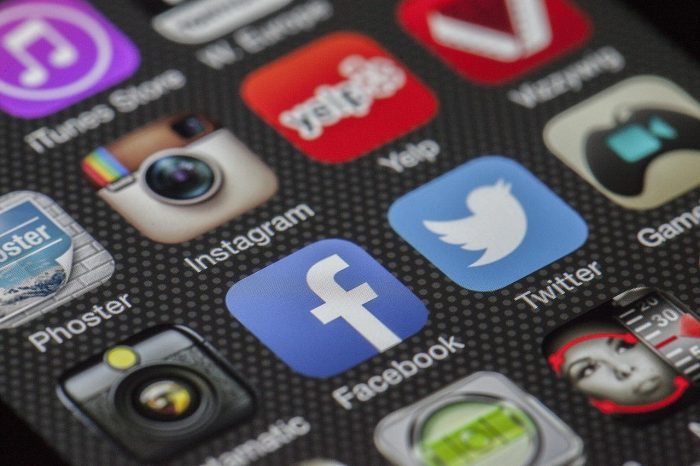 ---
Without data, all your online efforts are shots in the dark. Integrate one of the tools above into your digital marketing strategy to gather data – then it's up to you to make sure you use it!